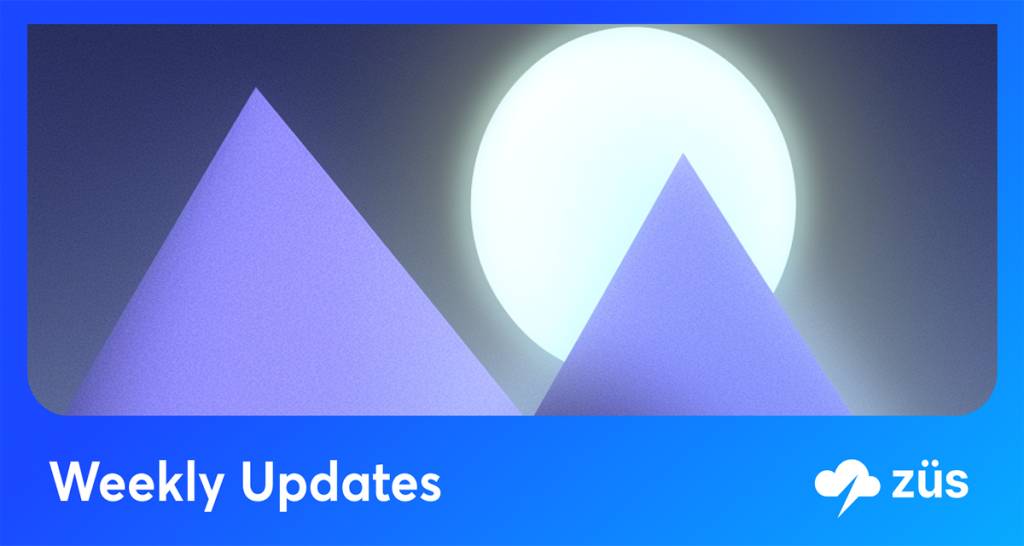 Tri-Layered Security Structure of Züs
A standout feature of this week was the appearance of our CEO and Founder, Saswata Basu, in a compelling interview on Digitalisation World. Saswata delivered an in-depth discussion on the transformative benefits of Decentralized Storage, placing a spotlight on the robust, tri-layered security structure of Züs, our innovative platform.
🔒 Tri-layered Security #1: Fragmentation
At the first security layer, Züs employs a strategic distribution of data, breaking it down into smaller fragments and dispersing it across multiple locations. This approach not only adds a resilient layer of protection but also eliminates any single point of failure, ensuring that you are not putting all your data in one vulnerable basket.
🔐 Tri-layered Security #2: Proxy Re-Encryption
The second layer ensures that data sharing remains secure and private, upholding the integrity of information even when it is being accessed or shared among various parties.
🛡️ Tri-layered Security #3: Immutability
The third layer provides the option to set your data as immutable, ensuring that once your data is immutable on our platform, it remains original and unaltered, preserving the integrity of your data.
Züs' founder Saswata Basu's expertise and enthusiasm illuminates the unique features and security measures of our decentralized storage solution. We highly recommend watching the interview for a comprehensive understanding of how Züs stands out in the landscape of digital storage solutions. Do not miss out on the full details – watch the interview here:
Decentralised storage delivers improved data management and security – YouTube
Mainnet and Active Set Update:
We are on an incredible journey towards launching our network, a significant process that has spanned over five years. Every member of our team, along with our dedicated community, has been integral in bringing us to this point.
Once the network is live, we'll swiftly move to ensure that all components are functioning as they should. We are committed to delivering excellence, and your patience and support have been invaluable in this extensive journey.
The official Mainnet launch is just around the corner, and we can hardly wait to share this exciting moment with all of you. It is a monumental milestone that we have all been eagerly anticipating, and it marks the beginning of a new chapter.
Thank you for being part of this journey with us. Your unwavering belief in our vision fuels our drive to succeed. Stay tuned – the best is yet to come. We are thrilled to have you with us every step of the way!
Blockchain Updates:
Last week, the blockchain team concentrated on conducting Cypress and conductor tests to ensure all components are working as expected for the upcoming mainnet release. Additionally, the team deployed the Polygon mainnet for Chalk. Check for details below:
The team resolved all issues that caused the Cypress tests to fail when run without chaos testing. These Cypress tests are designed to run repetitively for approximately 2 hours. We only consider them passed when every single test case has been successfully completed.
The team is making continuous progress on the conductor tests, having closed several of them, including:
PR #2884: Blobber conductor tests were fixed to ensure proper functionality.
PR #2909: Adjustments were made to the max pour amount.
PR #2898: A conductor for rollback tokenomics was implemented.

Additionally, tests related to authorizer node recovery rewards are being conducted in this branch.
After completing the above tests, the team deployed the Polygon mainnet for the NFT contracts on the dev network. The next step is to test the Chalk app to assess its performance on the Polygon mainnet.
In addition to the conductor test PRs mentioned previously, the team successfully closed several other PRs:
The blockchain team is committed to ensuring all components operate correctly and is making steady progress towards this goal.
Züs shines as a rock-solid decentralized storage platform
With its unique Züs' tri-layered security consisting of fragmentation, proxy re-encryption, and the option to keep data immutable, Züs sets a new standard for data security. Saswata's insights can certainly give users more confidence to share data privately and securely with Züs, ensuring your data is safe from unauthorized access or alterations. We urge anyone interested in this revolutionary technology to check out Saswata's in-depth discussion and prepare for our most expected Mainnet launch — the first step towards a more secure digital ecosystem.