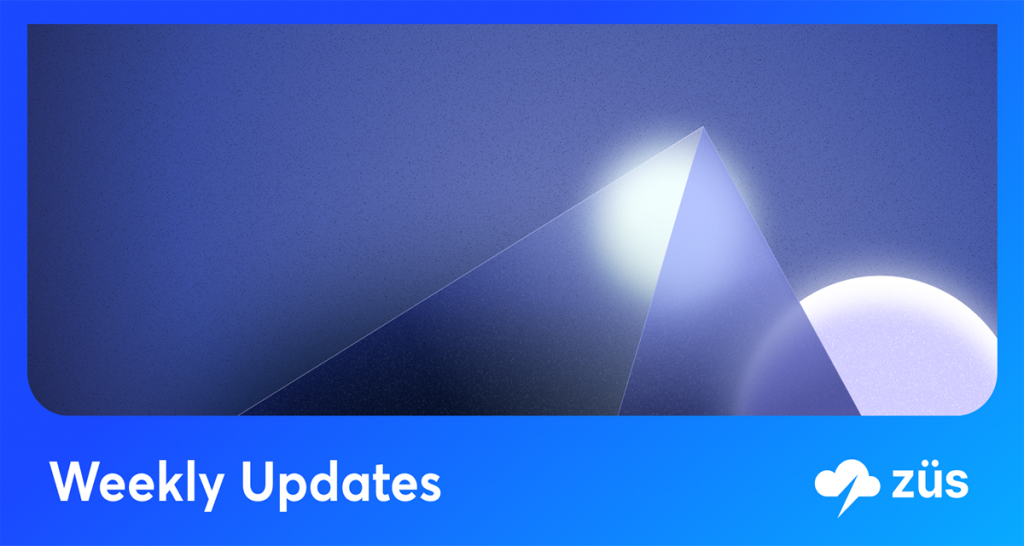 We are back this week with another edition of Züs Weekly Debrief. Züs in the news! We are delighted to announce we have been featured on both Retail Bank International and EE Times Asia websites. In the last week. we have ramped up our efforts to build a strong, reliable and secure network. We will be providing an update about all the changes and happenings, so if you would like to stay informed, read on!
Mainnet Update:
The load test is progressing smoothly and has successfully passed various tests, including DDoS, chaos, and Byzantine. To ensure comprehensive testing, we are now integrating Cypress tests into the process as a final checkpoint before moving on to Active Set testing. Additionally, we have scheduled the merging of a critical code required for Mainnet this week.
Storm of the Week:
This week, we came across an insightful Reddit article that delved into the contrasting features of hot wallets vs. cold wallets. The article addressed the growing concerns surrounding the privacy practices of the cold wallet Ledger. Then, it explored alternative wallet options that offer comparable security.
Amidst this discussion, our very own crypto wallet, Bolt, made an appearance as an intriguing solution. Bolt stands out by utilizing Split-Key Technology, which divides the private key among multiple devices. This unique approach ensures enhanced security and control over one's assets. Read the full article here to delve deeper into the discussion.
Züs In the News
Data breaches hit soaring costs in 2022; More customer data control can help.
In the face of rising data breaches, the banking sector is seeking solutions to enhance cybersecurity. Featured on Retail Bank International, Saswata Basu, CEO & founder of Züs, emphasizes the importance of granting control to customers through data encryption, private sharing, and advanced security solutions. By empowering customers with ownership and control over their data, banks can fortify cybersecurity, safeguard customer trust, and mitigate the financial risks of data breaches. Read more to learn more about the strategies and technologies driving this transformation.
Debunking Misconceptions Around Distributed Ledgers
Blockchain technology faces biases, but its transformative potential is clear. Saswata Basu, featured on EE Times Asia, addresses the misconceptions surrounding blockchain, such as security concerns and scalability issues. By challenging these biases, we can embrace blockchain's benefits and drive widespread adoption. Read more to explore Saswata's insights and gain a deeper understanding of blockchain's potential in various industries.
Blockchain Updates:
Last week, the blockchain team focused on optimizing smart contracts (SC) and raised a pull request (PR) to test the changes. The main tasks for the optimization had been completed in the previous week, which involved determining the best approach to improve performance, fine-tuning based on results, and making necessary code adjustments to maximize performance. These changes primarily focused on the optimization aspect, keeping them isolated until their performance gains were proven as expected. Therefore, the main objective of the past week was to ensure that these changes did not disrupt system tests and load tests.
However, we encountered some issues due to missed updates in certain changes. For instance, the total stakes of blobbers in the blobbers info list should have been updated when a user calls the stake pool lock and unlock functions, and the event database table needed to be updated for newly added fields, among others.
Additionally, there were conflicts arising from numerous changes in staging, and some of these changes caused performance issues in the cancel and finalize allocation smart contracts. The team worked on resolving conflicts and fixing the performance issues, resulting in a reduction of the cancel/finalize allocation time from 20ms to approximately 4.4ms.
In addition to the SC optimizations, the team closed and merged several PRs across repositories.
The details of these PRs are as follows:
These PRs were successfully closed and merged, contributing to the overall progress of the project.
All in all, it has been an eventful week for Züs. We can proudly say we are making our mark on the tech industry. This is further supported by Züs in the News features on both Retail Bank International and EE Times Asia addressing pertinent topics such as data breaches and the clear up of the misconceptions around distributed ledgers respectively. To stay up to date with developments from Züs, be sure to follow us on all social media channels, so you do not miss out.