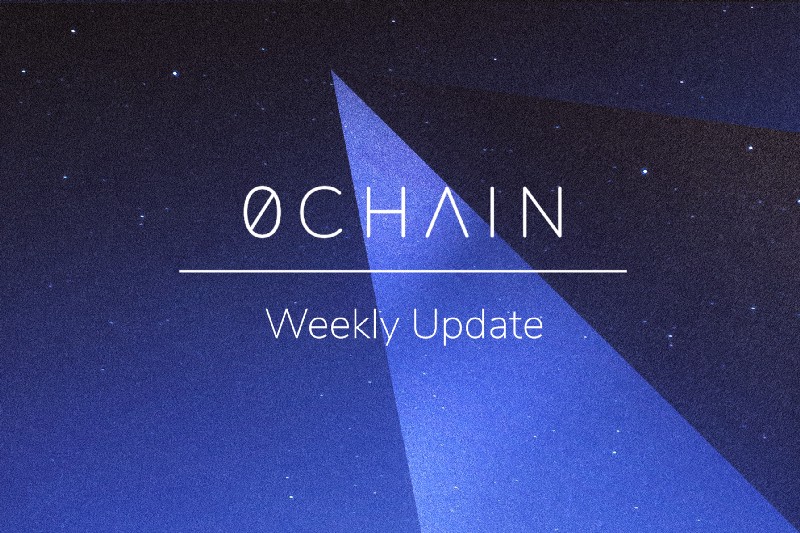 Welcome back to another week! Apologies for the later post than normal this week. I hope you're able to enjoy the article with your morning coffee. This week, we saw continued progress in the storage app and on UI buildouts as dev teams implement them into our system. In addition, numerous updates were made on the dev end resulting in continued blockchain progress. Hope you enjoy it!
---
Non-Dev Updates
Over the past couple of weeks, we have completed our the development phase of our storage app UI. This has resulted in it being shipped to engineering to be put into place. Our wallet app UI development continues in its final phases prior to shipping to engineering where it will be implemented. The non-dev team continues to work with our new digital marketing agency to round out pre-mainnet marketing plans. We are bringing new members up to speed. We cannot wait to show our new app interfaces and marketing plans to you all over the coming weeks and months!
---
Development Team Updates
Over the past week, we saw major refactoring of our error handling, resulting in much more descriptive responses as noted in the images below. What is code refactoring? This is a process improving upon pre-existing code which results in it maintaining the same actions/behavior but does change how it performs underneath. We have completed the code for supporting chargeable transaction errors on blockchain as well as corresponding CLI tools as seen on this GitHub pull request. Similar code refactoring updates were seen for our gosdk, zwalletcli, zboxcli and systems tests.

The blockchain team continues to progress on our blockchain upgrade capacity, nearing the completion of most code to support protocol upgrades. With the new code pushes, further testing was conducted which encountered a few issues during the implementation of the code upgrade. One such error was documented and updated with new guidelines, which can be read here. Another issue arose when the new protocol/blockchain versions were switched on resulting in momentary splits of the chain. The team was able to address this issue by supporting two versions of the protocol on the network as noted here. The result of last week's testing has resulted in some of the aforementioned fixes and updates; however, some issues still remain. Following the completion of fixing current bugs, the team will conduct testing to ensure that the whole upgrade process is stable and robust.
Memory Leak Issue
Last week, the blockchain team focused heavily on a memory leak issue, resulting in continued work. Following the fixes mentioned above, the team was able to resume load testing. Recent rounds of testing indicated improved stability and performance, meaning that the chain would not get stuck. There are mainly 5 phases of load testing. During the first three phases, the blockchain layer showed success with reasonable errors. However, phases 4 and 5 revealed areas of improvement. Load testing is intended to find errors, such as those mentioned here. The intent is to continually stress the network, and find potential issues that could arise as the network demand rises and decentralization continues. This next week will continue to focus on fixing areas that were identified in load testing. We will continue to progress on upgrade compatibility and storage layer features.
---
About Z
ü
s
Züs is a high-performance storage platform that powers limitless applications. It's a new way to earn passive income from storage.