Cloud Cover AMA
Happy Wednesday! Hope you are enjoying the holidays as we approach 2023. Tomorrow, Thursday, December 29th, we will be hosting our Cloud Cover AMA (Ecclesia #6) with Saswata Basu on YouTube Live. Make sure to attend as there will be another demo of our apps. On the last AMA (Ecclesia #5) Saswata presented Chimney, our "plug-in and earn" app, enabling limitless income opportunities. You can watch the episode here to learn more.
In the next few weeks we expect to release demos of our Apps — so make sure to follow along on our social channels! With all that said, the Züs team wishes you all a happy new year! We are thrilled about what is to come! Now let's dive into this week's update
Chimney
Chimney is Züs' "plug-in and earn" App that allows users to earn based on providing storage, validating transactions, and generating blocks. The user can either use their server or rent a server to generate income. It is a great opportunity for anyone to invest directly in the cloud storage business. The app is very simple to set up and does not require any background knowledge or coding – just "plug-in and earn". You can either rent a server or set up your unused server or spare capacity. In addition, Chimney allows users to set their pricing and control their staking.
When controlling staking, users can set how many tokens will be self-staked and/or delegated. This means the user can decide how much they want to stake themselves, and how much to open for other investors to delegate. Also, Chimney makes it simple to monitor your performance and compare it with the performance of other servers in the network. There will even be a ranking, so you can check who are the top performers of the network.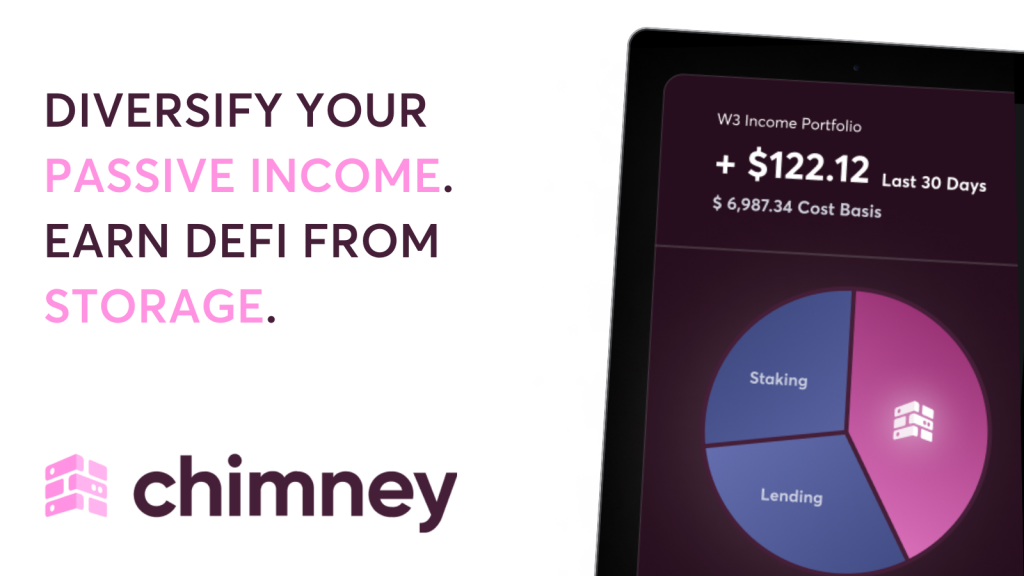 Storm of the Week
Letpass
Lately, there has been a lot of discussion about a recent data breach regarding the password-manager Letpass giving hackers access to their user's encrypted passwords and other non-encrypted data. Now there is a big concern that weak passwords can be decrypted giving access to all of their digital lives since the service is used to store all passwords they use. Not only that, other non-encrypted data like emails, billing addresses, and IP addresses can be sold and maliciously used.
This highlights the shortcomings of centralized cloud vs decentralized storage. When a user stores data on Züs it is not just encrypted but distributed across multiple servers leaving no single point of failure. Even if a server were to be compromised, the attacker would only have access to a meaningless piece of encrypted data. Decentralized storage is groundbreaking as it brings security to a whole new level. In addition, with our Erasure-coding protocol, Züs innovates by substantially reducing the space required when replicating data to provide a better cost-effective alternative to enterprises.
Twitter hack
Furthermore, there have been concerns about a potential Twitter hack exposing data of up to 450 million users, allegedly for sale in the black market. The cybercrime firm Hudson Rock claimed they received a sample of a thousand users, confirming that the threat is real. Although the extent of the data breach is still unknown, its magnitude could be devastating. Hackers could use the data to find people's addresses and financial information or display them publicly. Besides that, this is a concerning threat to Elon Musk, the CEO of Twitter. As it could turn into an unprecedented GDPR fine, which is an existential threat for many businesses.
In light of these concerning data breaches, Züs can provide increased security along an auditable blockchain record to automate GDPR compliances. In addition, with a joint-controller solution, Züs can give data control and ownership to the end users shifting the liability from companies to customers.
Blockchain Team Updates
Last week the blockchain team focused on improving staking and performing system tests. Check below for more details and fixes:
Züs is in the news!
Explaining the shift towards decentralized exchanges, Mr. Basu states: "A centralized exchange is where you give your money to an entity you trust and they use it to trade it for you, similar to how you trust brokers, banks, and businesses today. Decentralized exchanges are where you get to keep your money in your wallet, so you are your own bank."
Cryptocurrency to shift focus after massive $3.6 billion withdrawal from major exchange | City & Business | Finance | Express.co.uk
Read our most recent article:
Decentralized cloud storage looks to solve the prevalent issues of holiday shopping with decentralized solutions:
Decentralized cloud storage can save holiday shopping (zus.network)