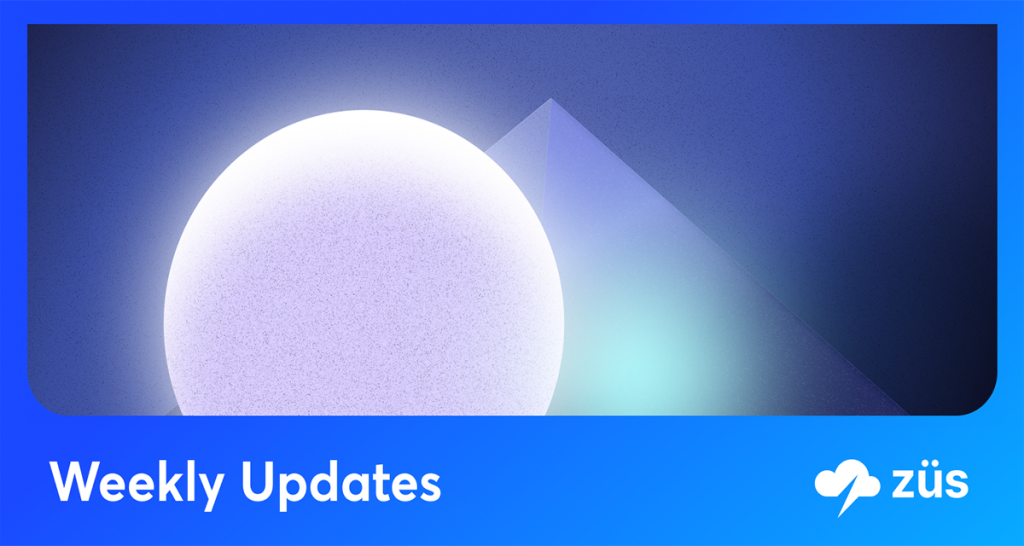 Cloud Cover AMA:
Exciting news! The next episode of our bi-weekly Züs Cloud Cover AMA, Ecclesia #20, is happening tomorrow, Thursday, July 27th, at 9 AM PST. We invite you to be a part of this exciting discourse as Saswata shares the fresh updates about the imminent launch of the Züs Mainnet and the latest enhancements to our Active Set. Alongside, you can also catch up on the recent developments of our Apps aimed at optimizing user experience and performance. In this blog post we will cover how to Chalk is bringing NFTs to life.
We greatly appreciate your engagement! Do not hesitate to post your questions on our Discord channel or through Telegram. We look forward to addressing them during the session. Now, let's dive into the updates!
Calling all Züs Community Members!
We need your help! As we get closer to the Mainnet launches, we encourage you to explore and test our Apps. Your feedback is invaluable to use to ensure the best experience possible for future users. To participate, simply visit https://zus.network/launch-apps/ and select the App you would like to test. We kindly ask you to share your feedback on our Discord Channel in their respective channels. Thank you for being a part of this journey!
Storm of the Week:
Chalk App: Bringing Your NFTs to Life
The upcoming Chalk App is set to be a game-changer for NFT artists. It is not just a platform, but a vibrant canvas where artists can turn their NFTs into compelling narratives.
With Chalk, your NFTs are more than static displays; they share a journey. Capture the essence of your ideas, their evolution, and their transformation into the final artwork. This storytelling process effectively turns your NFT into an engaging journey that your audience can become part of.
Chalk brings visual narratives to the fore, allowing you to include videos and time-lapses. By showing your fans the step-by-step process, the gradual evolution of your ideas into a tangible work of art, you provide a captivating visual journey that fosters a deeper connection with your audience.
With Chalk, you can bring your unique digital art to life and give collectors an even more immersive experience than ever before.
Engage With Your Audience in Real-Time
Chalk also invites you to engage with your audience in real-time. You can host live events, reveal your newest creations, or lead art-related discussions. It's all about nurturing a thriving community around your work, which is integral for maintaining audience engagement and excitement.
In conclusion, Chalk is more than just another NFT app. It's a strategic tool for NFT marketing, enabling artists to breathe life into their work, narrate their creative journey, and forge meaningful connections with their audience. It's a fresh approach to marketing NFTs, offering an experience that is more personal, engaging, and interactive, while bringing your NFTs to life.
Blockchain Updates:
Last week, the blockchain team focused primarily on resolving issues on the DEX Apps of Bolt and Chalk. While familiarizing themselves with the code, the team identified and resolved two issues in Bolt. The first pertained to the purchase of ZCN tokens in the App, which would intermittently get stuck at the initial step when calling the swap SC. This issue was irregular and seemed dependent on the current Ethereum gas price. After diligent debugging, it was traced back to a big number issue, which was effectively resolved using BigNumber.js for the price calculation.
Buy ZCN Function
Another issue also involved the Buy ZCN function. It failed in the last Mint step as the wZCN burning transaction could not be verified by the authorizers. They were unable to find the transaction by calling the Graphnode API. Upon further investigation, it was found that the indexed block number was not updating, essentially disabling the Graphnode. The team discovered that the Alchemy Ethereum API node in use had exhausted its limit. Increasing the API allowance rectified the issue and enabled smooth Mint functioning. Both of these fixes have been implemented in a shared component, providing benefits to all web-apps that utilize it.
The team also identified an issue with running the Bolt App on IOS, as it couldn't connect to the native MetaMask app. This issue is related to the WalletConnect/Web3Wallet migration and may take some time to resolve. Given this, the team has decided to hold off on it until both the Bolt and Chalk Apps are fully functional on the web.
Chalk App Update
The Chalk App previously faced a blockade due to the DEX Mint issue, which was rectified as described above. Despite this, a problem still exists when creating the Allocation before uploading NFT files. It was found that creating an allocation of 50GB space with 30ZCN would fail as no blobbers would provide service at that price. This issue is currently being addressed. Meanwhile, local tests were run on Chalk in test mode, allowing the creation of a 1GB allocation. However, it failed in uploading files after deploying the NFT contract. The 0box was unable to store the NFT collection info after the NFT contract was deployed, which inhibited the retrieval of the info for further NFT details editing. The team will soon address this issue in both the frontend and backend.
In addition to fixing frontend Apps-related issues, the blockchain team also merged several pull requests (PRs) in 0chain, blobbers, and gosdk repositories. Please find the details below:

Bringing your NFTs to Life with the Chalk App
Chalk is here to provide you with a platform that is bringing your NFTs to life; we invite everyone who is interested in unlocking the full potential of their NFTs to test our apps and joins us for our AMA tomorrow. Additionally, feel free to reach out through our social media channels should you have any questions or want further information.