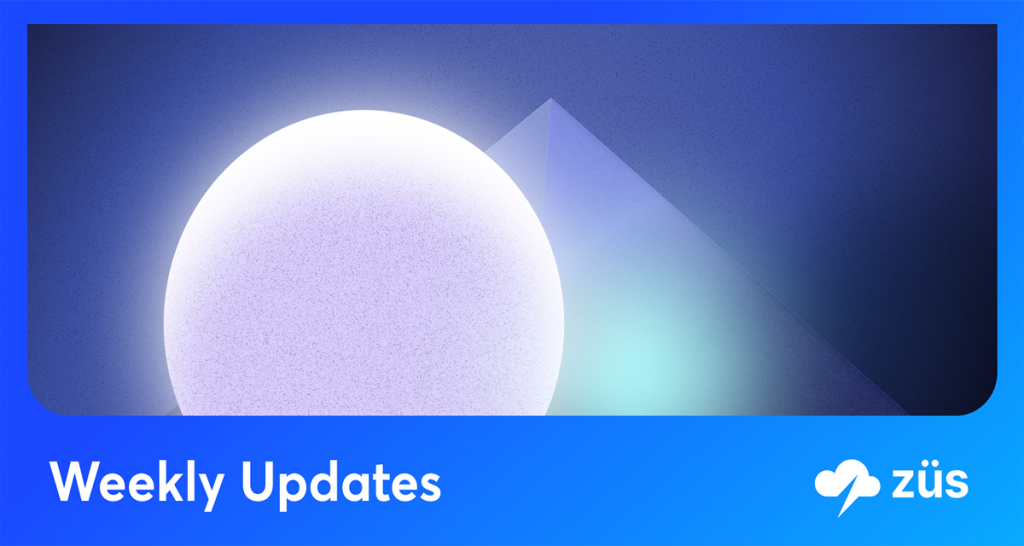 Mainnet Update and Meet Chalk's Ensemble
Happy Wednesday! Quick update on Mainnet: Our Loadtest, DDoS, and Chaos tests are currently passing. However, there are some minor errors we need to address concerning app integrations. Our team is currently in the process of rerunning these. Next, we will enter the next phase to start running the Active Set, to launch Mainnet. Keep tuned for more updates on the next weekly! Read along to learn about Chalk's Ensemble.
Dive into the Future of NFTs with Chalk's Ensemble
Digital artistry and NFTs have taken the world by storm, but there has always been one question: How do you add depth, narrative, and uniqueness to your NFT? The answer lies in Chalk's Ensemble.
Why is Chalk's Ensemble a Game-Changer?
Create Without Code: Chalk gives you the tools to bring your NFT vision to life without the need for any coding skills. You can mint, manage, and sell your NFTs with ease.
Narrative Enhancement: Every NFT has a story. With Chalk's Ensemble, you are not just selling an image or a video. You can offer their entire journey:
First Sketch: Showcase the origin of your creation.
First Draft: Let viewers see how your idea evolved.
Explainer: Write an engaging background for your art.
Video Clip: Make it personal with a unique video touch.

Pristine Quality Storage: With Chalk, there is no compromise on quality. All images retain their original, pristine quality, ensuring your art remains as you intended.
Mint an NFT Ensemble: Beyond just minting, Chalk allows you to add various elements like images, videos, and explainers. You can then easily freeze or mutate your collection as desired.
Mutation & Control: Chalk allows you to easily mutate your NFT Ensemble by adding new images. Once your collection captures your vision, you can lock it, ensuring no further mutations and preserving your creation as you intended – immutable.
Market & Sell: Once you have minted your NFT with Chalk, it is ready to shine on marketplaces like OpenSea. Not only can you sell, but you also earn royalties on every NFT trade.

Visit the Chalk website and try out our demo app on the dev network: https://chalk.software/. Once you have experienced it, please share your feedback on our Chalk Discord channel. We are eager to hear your thoughts!
Learn more about Chalk in our latest blog post:
Curious about the buzz around NFTs and decentralized storage? Our latest blog, 'Why Decentralized Platforms Are Critical for NFT Storage?', delves into the benefits of decentralized solutions for preserving art and ownership. Do not miss out on this insightful read!
https://zus.network/blog/posts/why-decentralized-platforms-are-critical-for-nft-storage/
Blockchain Updates:
Last week, the blockchain team's focus was primarily on finalizing the NFT earning APIs PR and investigating the issue with the demo network. System tests were also initiated to test the registering and removal of authorizers in both DEX SC and 0chain zcnsc.
Here are the details:
The withdraw() function in the Chalk App encountered a ProviderError. Although this function had been successfully tested in the past, it presented an issue now. The initial assessment indicated that, unless changes were made to the NFT contracts, the function should operate smoothly. An investigation using the truffle console was conducted to call the withdraw() function, which failed. Upon inspecting the DStorageERC721 contract address, it was discovered that a new contract had been deployed, differing from the one previously deployed by the team. The function operated correctly with the original contract. The root of the problem appeared to be the new contract's incorrect deployment. Following some updates to the NFT contracts, they were redeployed manually using the latest code, resolving all issues. Another issue identified was within the Chalk App, which used incorrect parameters when calling the withdraw() function. Once rectified, the system functioned as expected.
NFT Contract Creator's Wallet
Additionally, an extra field was integrated to record the NFT collection creator's eth wallet id in 0box. This allows for a check against the currently connected metamask wallet when initiating a withdraw() transaction to verify it against the NFT contract creator's wallet.
Efforts were also made to update the graphnode mock server code to rectify unit test errors. Once all the changes in the PR are reviewed, they will be merged.
Regarding the demo network's stagnation, the team identified several issues:
Block generator failed to construct blocks due to a node not found error. This issue occurred before the system could synchronize with the missing state from remote sources, resulting in round timeouts.
An insufficient txn error halted the block generator from building blocks. The process stopped prematurely before processing the built-in transactions. By reordering the transaction checks, the network regained functionality. Although the node not found error persists, the system recovers post-round timeout.
Large numbers of missing nodes were detected in the miners, leading to frequent build block failures. A patch to run a missing state sync worker was introduced to alleviate the issue. Optimization is required to expedite the detection process or to eliminate the node not found error.
System Tests
Manual tests for adding and removing authorizers in DEX SC and 0chain SC were conducted. Successful results were obtained in DEX SC, but an enhancement is required to allow authorizer removal by zcnsc owner wallet. System tests have been incorporated for the DEX SC, with plans to include tests for zcnsc after integrating a PR permitting the removal of authorizers by SC owners.
Below is a list of PRs that were merged into backend repositories over the past week:
Chalk's Ensemble and Our Greatest Appreciation!
Through Chalk's Ensemble, you can help tell the story of your NFT with ease. No longer are you just selling a static image or video; now, you can present your work in a way that truly brings it to life and shows how your idea has evolved over time. You can capture every moment of creativity with Chalk's Ensemble, from the first hesitant sketch to the finished call-to-action final piece. Help people appreciate and understand your passion for digital art by showcasing your design journey in a unique and personal manner. Let Chalk's Ensemble make your creation stand out with its expressive storytelling!
The blockchain team appreciates the community's ongoing support and feedback. Efforts are consistently directed towards optimizing the system, addressing concerns, and ensuring that all features and functions deliver optimal performance.